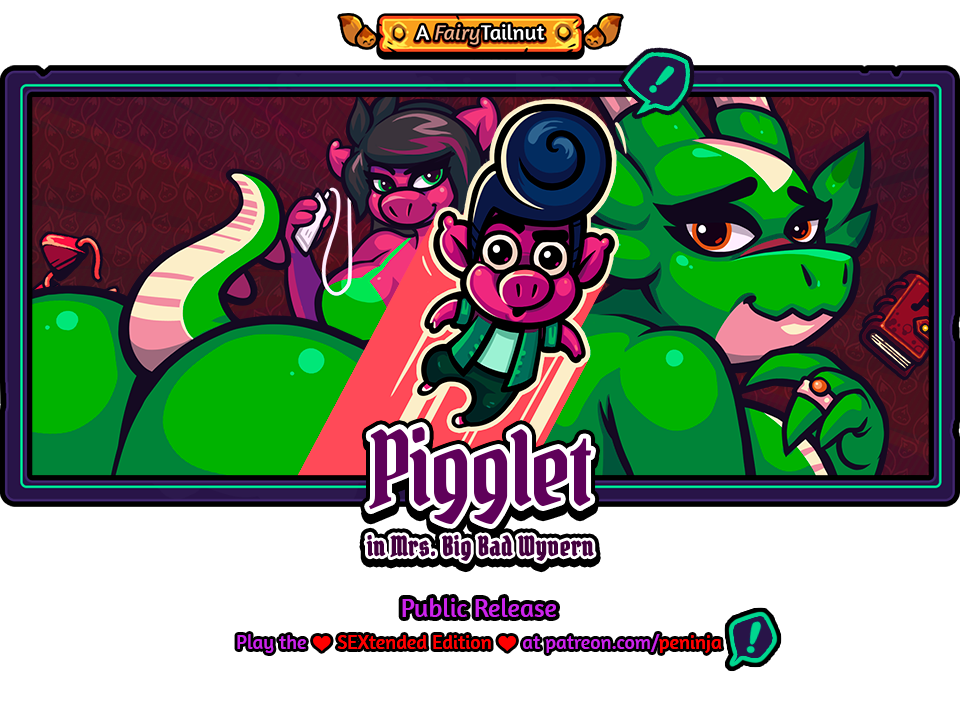 Pigglet in Mrs. Big Bad Wyvern (18+)
This is what you get for being cheeky in front of a big Wyvern webcam lady! Power up the Pleasure Amplifier and help your friends out of Mrs. Big Bad Wyvern!
The ❤️ SEXtended Edition ❤️ can be found at Team Tailnut's Patreon!
Use WASD to walk, E to interact and Q to access the menu.
In case you get stuck, use some lube :P
If you find something you don't like (or do like), let us know!
We recommend you play the game in a browser other than Chrome (due to sound issues).
Have fun playing! :) Stay funky,
Dezue & OniGiri
-----