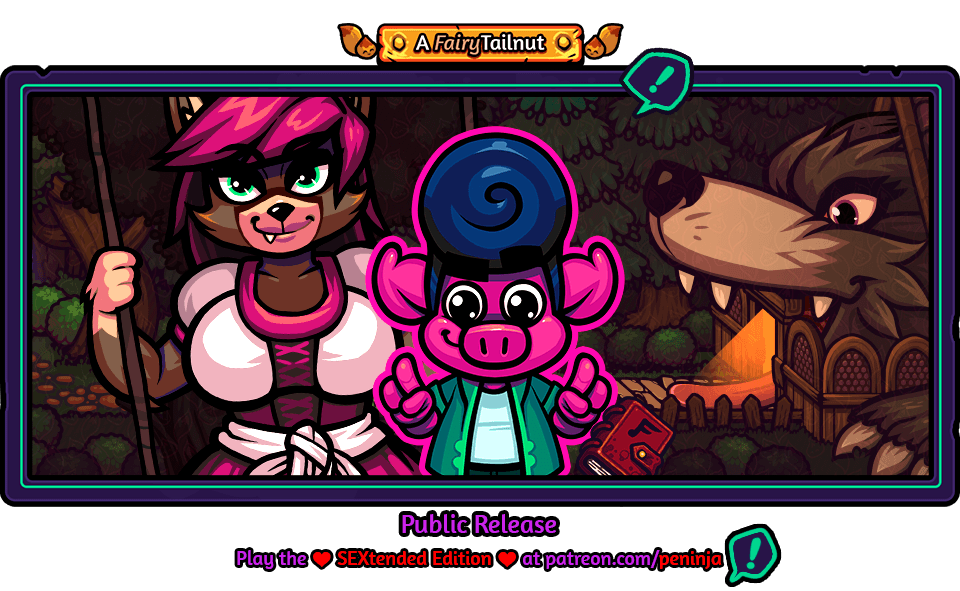 Pigglet in Mrs. Big Bad Werewolf (18+)
Congratulations!
You're our 1.000.000th visitor!
Are you brave enough to enter the 'Mrs. Big Bad Werewolf' monster girl restaurant and claim your free meal?


Bon appétit!

------------------------------------------------------------------------
Play the ❤️ SEXtended Edition ❤️ at patreon.com/peninja !
-------------------------------------------------------------------------
You're Pigglet - inexplicably hyper pig gentleman and lover extraordinaire. You're about to enter the ALPHA version of this restaurant led entirely by monter girls (and some human ones as well)!
The first meal on the menu quest is yours to play!

Please expect bugs in this kitchen! Also, thank your for reporting them :)
We recommend playing the game in Firefox.
---
Use WASD to walk around, E to interact with stuff.
Q is the (work in progress) menu if you want a sneak peek at what's about to come.
If you get stuck in the game - use some lube or this walkthrough (or this secret walkthrough ;)



Have fun playing and stay funky,
your Team Tailnut devs Dezue & OniGiri
| | |
| --- | --- |
| Status | In development |
| Platforms | HTML5 |
| Rating | |
| Author | TeamTailnut |
| Genre | Adventure, Role Playing |
| Made with | Unity, Adobe Photoshop |
| Tags | 2D, Comedy, DRM Free, Erotic, Funny, Horror, Monsters, NSFW |
| Average session | About a half-hour |
| Languages | English |
| Inputs | Keyboard, Xbox controller, Gamepad (any) |
| Accessibility | Color-blind friendly, Subtitles |
| Links | Patreon, Twitter |
Comments
Log in with itch.io to leave a comment.
such a sexy game! loved it :)
I haven't played the game yet but just reading your responses to comments on this page makes me like and identify with you. You're a cool couple dudes and I think its awesome that you are supportive of your fans. I also do game development in my free time and I hope when I have a finished product to show off I can be as awesome as you guys are. Keep up the good work.
Heyho, Thrasonic!
Thanks a ton, my man :) That's very nice to hear, appreciate the compliment a lot!
Also, we wish you all the good luck with your game. Make sure to let us know when you're releasing!
Take care and stay funky,
Dez & Oni
What engine was the game created on?
Heyho, Playrac!
Thanks for playing! :) The game was made in Unity.
Stay funky,
Dez
Many thanks. I really liked the style of your games. If it's not difficult for you, please answer a couple of questions (there are only 3 of them).
1. How do you make music for games? (she is very cool)
2. What do you use to animate sprites? (the animation is very organic)
3. Does Unity give any goodies or can any engine be used? (which one do you recommend?)
I would really appreciate it if you can answer.
Thanks!
1. We mostly have to buy the music since none of us both can make it :D
2. I use Spine for animation.
3. Basically, any engine you're comfortable with will do in my opinion.

I'm assuming you're making your own game, is that right?
There's a youtube series that's very helpful in this regard, especially the earlier episodes like this one:

Cheers and stay funky,
Dez
Gosh I love your games! And the art is just so sexy and funky!
So, um, how is this horror?
Wha...? Didn't you see all the monsters and the spooky forest? O_O
I almost got a heart attack just painting it! ;)
Stay funky,
Dez
I do not know how to think of a proper response to that. Here is this place holder instead.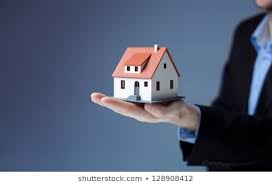 Nice job on the game though! :D
I really like the art style. The music and sound effects are really nice too. You may also want to put a download link on the page as web players tend to be a pain and sometimes don't work at all.
Heyho, my man!
Dude, it was a blast to watch you play :) Thanks for that and glad you had fun with the game!
Also. good tip with the downlaod link, I'll add it at once
.
Have a sexy day and stay funky,
Dez

A year has passed and no download button for those who might have some issues playing in browser.